WhatsApp Business API
Unleashing WhatsApp Business API's potential. Contact us now to explore the API, its capabilities, and how it can benefit your company. Boost engagement, offer personalized experiences, and tap into WhatsApp's full potential for your organization. Don't miss the chance to elevate your customer communication with the WhatsApp Business API!
Programmable Messaging
Two-Way Communication
Integration Capabilities
Verified Business Profile
Chatbot Integration
Analytics and Reporting
Two-Factor Authentication API
2FA Two-Factor Authentication is an extra layer of security that requires users to use both their online password and mobile phone to verify their identity to access a service or web app. Integrating iSMS 2FA Two-Factor Authentication into your web applications or services, will provide additional security to users while they use your applications. A One-Time Pin code will be sent to user via SMS to verify their identity and resume the process.

Events Management
Manage appointment
Create multiple events
Enter events attendance and event person in charge
Send event invitation to customers with QR Code attendance
Bulk SMS Marketing
Integrated iSMS.com.my SMS service
Alternate SIM card SMS gateway support via Xpress Waiter App
Send and get reply of your contact list

Bulk SIM Card SMS Marketing
Send SMS in bulk with your own sim card easily. Entirely in control of your SMS marketing campaigns. All you have to do is sync the phone with iCRM Contact Management and let the software do all the hard work of notifying your store customers, club members, event participants and etc.
Manage Your Customers
Save your contacts at one place
Group your contacts
Share your contacts with colleagues by assigning
Manage monthly payments
Membership Management
Manage membership expiry and renew
Manage membership category
Manage member upline
Service Records
Record every details and interactions with customers
Searchable service records
Group it into cases
Contact Group
Group your customers into multiple group with or without payment
Manage payment period monthly, yearly etc.
Manage multiple fees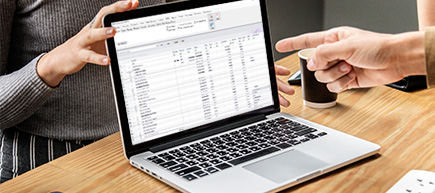 Download CRM Software Installer
CRM Software makes it easy for you to manage your sales and information whenever you sell your products. Download the 30 Day Trial CRM Software NOW!
Latest iCRM Software

300184_AL - 214MB
300184_CS - 197MB
Scroll